Catchment Area
The Donegal Hospice covers the whole of Donegal down to the Petigo line
The Hospice is run by a nurse manager and a very dedicated team of professionals. clinical issues are the responsibility of the regional consultant in palliative medicine and a number of doctors who specialise in this area.
There are now five homecare sisters providing a professional and dedicated service to people with life limiting conditions, in their own homes, throughout the county.
The Hospice movement works in partnership with the HSE. Donegal Hospice provides 20% of the running costs of the Hospice in Knocknamona and supports the homecare while also bearing the cost of all specialist equipment the sisters require.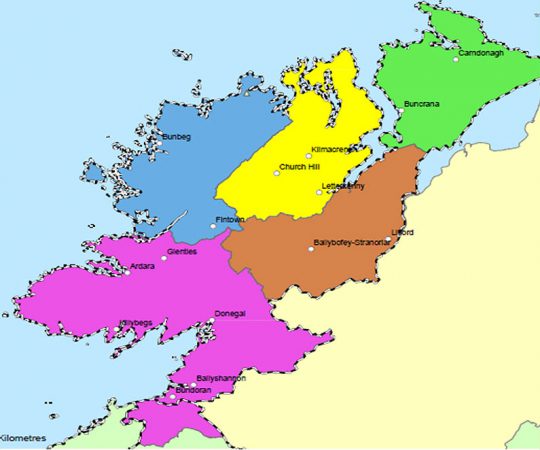 Published February 11, 2018 /
Last modified: October 2, 2018